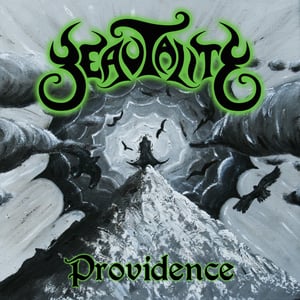 £

5.50 - On Sale
Providence- Our debut album. Euphoric Post Black Metal
Seven stories evoking the most ethereal bliss, feral rage, sweetest sorrow and stygian darkness.
Journey through life, death... and the beyond. Rockin' Hypnotic Atmopsherics await the enlightened.
Providence is here...
Experience Beautality
"As befits their name, Beautality play a curiously cheerful kind of Black Metal; atmospheric, progressive, polished- but there's an embullience here that's not just the usual vehement intensity.
Is it good? Definitely- and that positive quality (relatively; Providence -a full length album- is mainly raw and aggressive) makes songs like 'The Last Days of Jekyll & Hyde' different enough to stand out amidst the morass of all-too-standard Black Metal bands.
Excellent, dynamic songwriting and an identity of their own; excellent. 4/6."
-Zero Tolerance Magazine
"Beautality are inventive and often mesmerising with their structures; a lot of hard work and ambitious sight-setting has made 'Providence' a transcendental creation. 8/10"
-Soundshock Magazine
"8.9/10"
- Vaskarc magazine